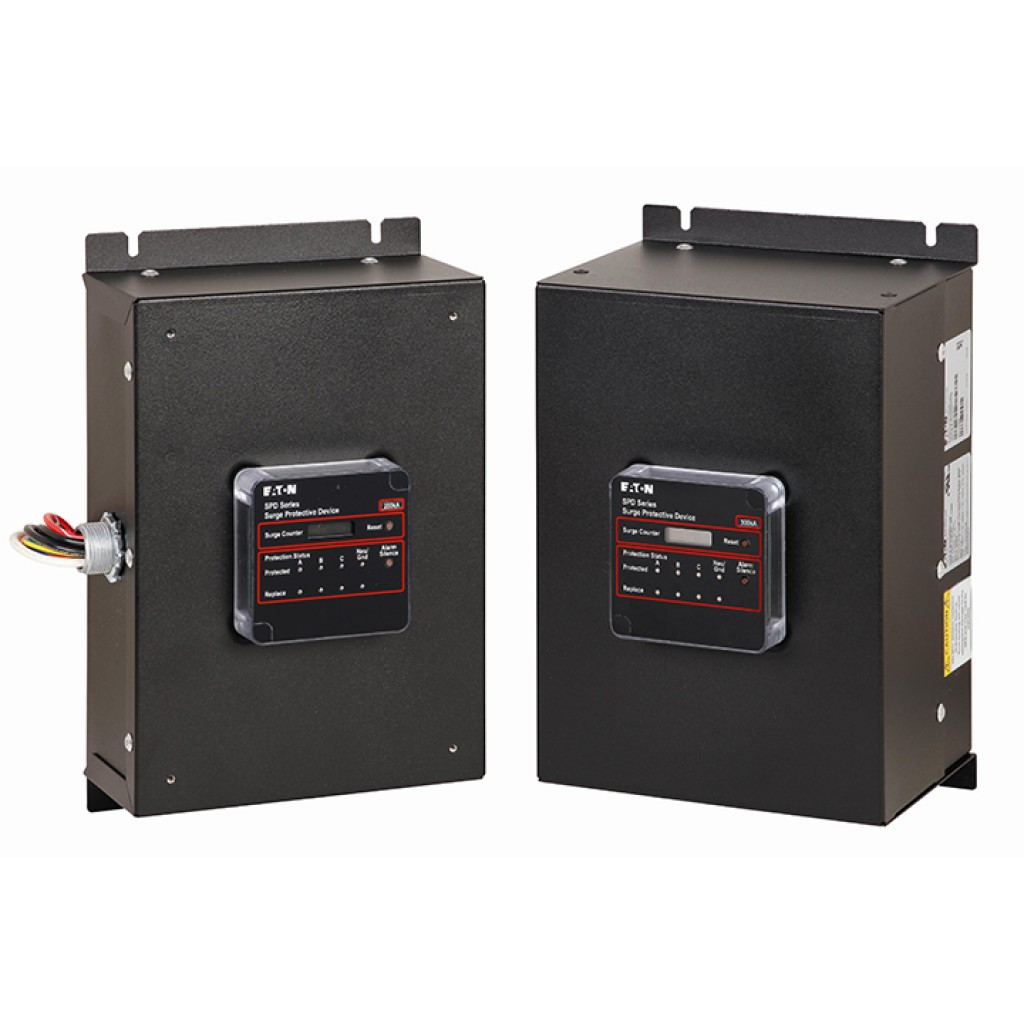 Eaton SPD Series
Eaton's PSPD series surge protectors are the latest and most advanced UL 1449 3rd Edition certified surge protection devices. Application of PSPD Series units throughout a facility will ensure that equipment is protected with the safest and most reliable surge protective devices available. PSPD Series units are available in all common voltages and configurations and also in a variety of surge current capacity ratings from 50 through 400 kA. Three feature package options are also available to choose from. The breadth of the PSPD Series' features, options and configurations ensures that the correct unit is available for all electrical applications.
Product Description
PSPD Series – Features
Utilizes thermally protected metal oxide varistor (MOV) technology
20 kA nominal discharge current (In) rating (maximum rating assigned by UL)
50 through 400 kA surge current capacity ratings
Three feature package options
200 kA short circuit current rating (SCCR)
10-year warranty
UL 1449 3rd Edition Information
UL 1449 is the standard that surge protective devices must comply with. This standard underwent major changes, with required compliance mandatory on September 29, 2009. All SPDs manufactured after that date must be compliant with UL 1449 3rd edition.